B Class
Posts: 16
Joined: Mon 09 Oct, 2017 3:50 pm
Model you own: w123
Location: Wheat belt WA
Anyone know what this it fell out from under the front somewhere when I was washing her. Any ideas?
Cheers
You do not have the required permissions to view the files attached to this post.
---
300 SLR
Posts: 1875
Joined: Fri 10 Oct, 2008 12:10 am
Model you own: w111
Location: Perth WA
That looks like a steel bushing that was once encapsulated by rubber.

I would have a very good look at my suspension if I was you, anti-roll bar included

There must at least be 1 fastener missing.


Bart
1963 220 Sb Sedan "Kermit" (Australian Assembly)
1960 220 Sb Sedan "Zum Schlachten" (Early German Assembly, with a torsion bar spring for the bonnet) - Stored in Country WA
1981 Subaru Brumby 1.8 with Weber and 5-speed box "little utie" - Sold to another enthusiast!
2006 Ford Focus "daily driver"
2002 VW Passat V6 30V Station Wagon (SOLD - This car into a money pit)
2011 Kia Sportage "Missus commuter Bus"
2002 Mitsubishi Rosa Bus (converting it to a motor home)
---
C Class
Posts: 46
Joined: Mon 15 Aug, 2016 10:05 am
Model you own: w123
Location: Melbourne VIC
This looks like the steel tube that makes up the lower control arm bushing from a W126.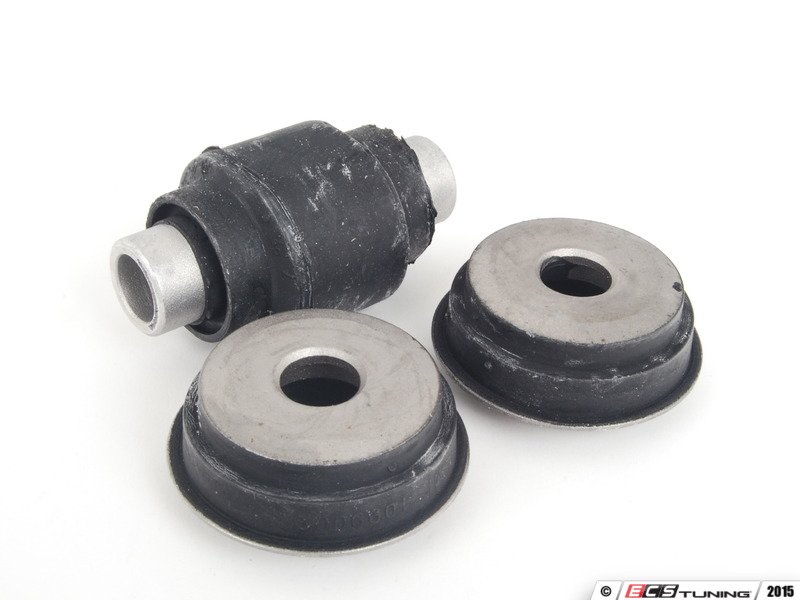 The W123 version has more rubber and a thinner aluminium tube instead. Both versions have to be pressed into the LCA so maybe I am totally wrong about this as I struggle to imagine how it would just "fall out" of the car.
---
Zeppelin
Posts: 435
Joined: Sun 08 Jun, 2014 6:03 am
Model you own: w123
Location: Brisbane, North side.
Nope, i know exactly what it is :)

it's a spacer for one of the bolts that holds the AC compressor in place. you see without the bushing it's alost impossible to get a tool in the right place to tighten it up without hitting the pressurised coolant lines, so a longer bolt + spacer was used.

ill grab a few pictures and post them up shortly
---
B Class
Posts: 16
Joined: Mon 09 Oct, 2017 3:50 pm
Model you own: w123
Location: Wheat belt WA
Thanks for the replies. I thought it llooked like a spacer of sorts Methuselah but there's nothing missing off the compressor but it was replaced according to paperwork in glovebox. I was underneath before having a look round and its got a delphi compressor so maybe the spacers are different and it just got placed there somewhere and stayed there untill I blew it off the other day
Cheers
---