Mercedes Demigod
Posts: 8082
Joined: Sun 11 Sep, 2005 8:01 pm
Model you own: w109
Location: Brissy
Contact:
Heres an interesting car with both an interesting history but an interesting owner too.
http://www.ebay.com/itm/Mercedes-Benz-3 ... ars_Trucks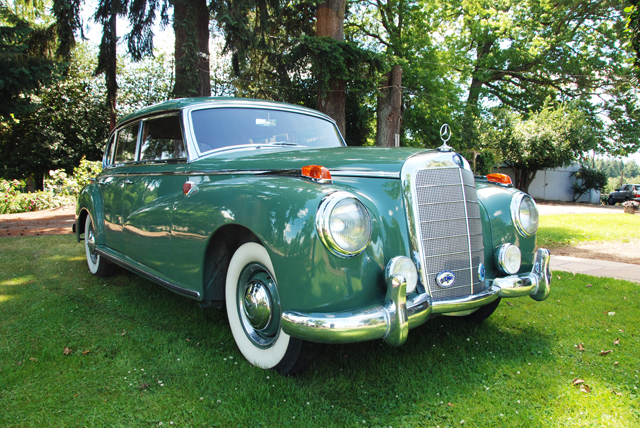 ---
SLS AMG
Posts: 2907
Joined: Mon 10 Apr, 2006 12:47 am
Model you own: w107
Location: Weinheim / Germany
Contact:
Amazing! At least the original motor is still there ..
Some weeks ago, there was an article here about a woman from Heidelberg. She was married to an US soldier here in Germany. In 1965 he got her a "new" Ford Mustang for her birthday ... she drives this car to this day.
One day I'm lucky to find something like this
Thomas
---------------------------------------------------------------
1967 W111 250SE Cabriolet, horizon blue
1973 W115 220D 5.0 Pick-Up Argentina, solar orange, work in progress 2017-2020
1986 R107 500SL, arctic white, the midlife crisis viagra replacement
2007 R171 SLK350, calcit white
2019 W222 S560, ruby black, comfy cruiser
---