Hey there guys and gals.
I just joined and thought I'd drop a line and introduce you all to my new pride and joy.
Here is my 1989 230E as she stands.
This is how she was as I bought her.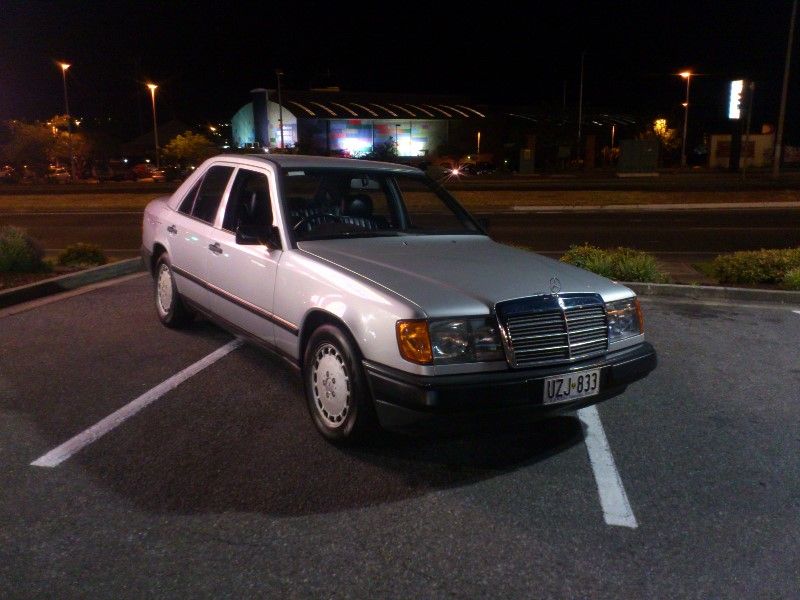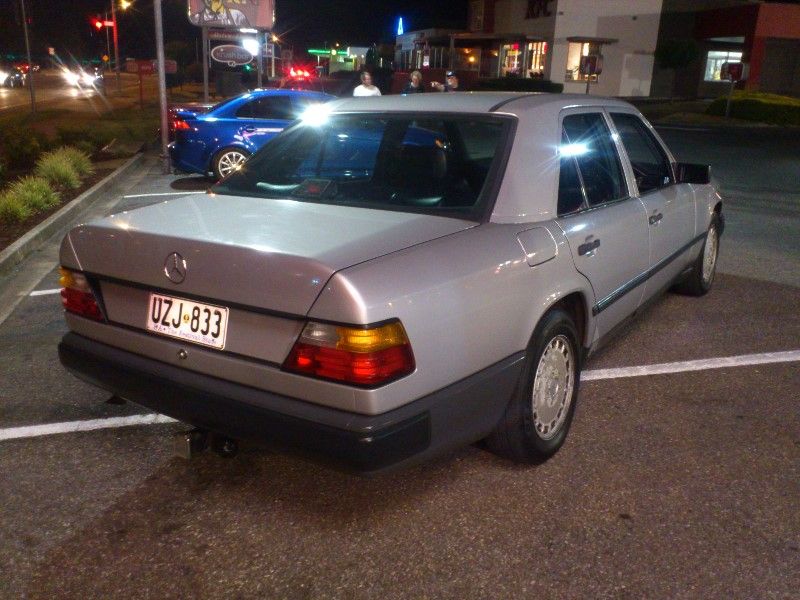 After mods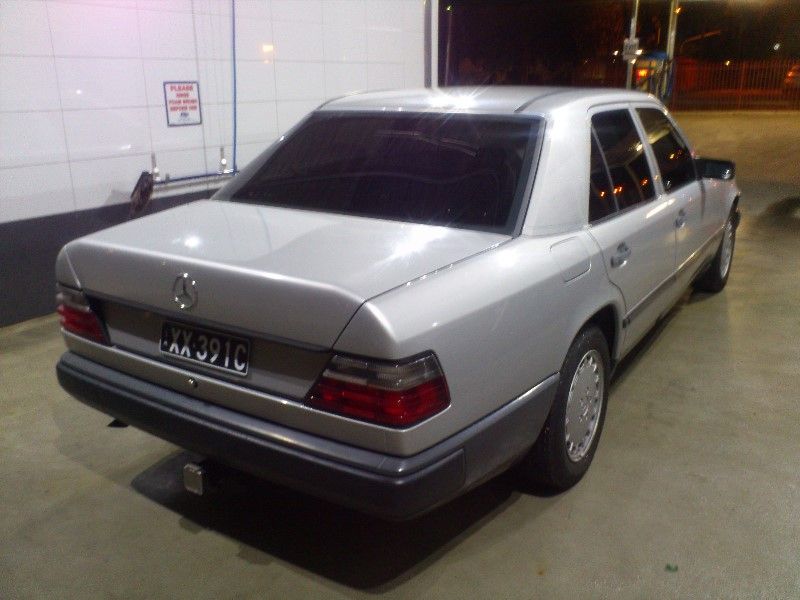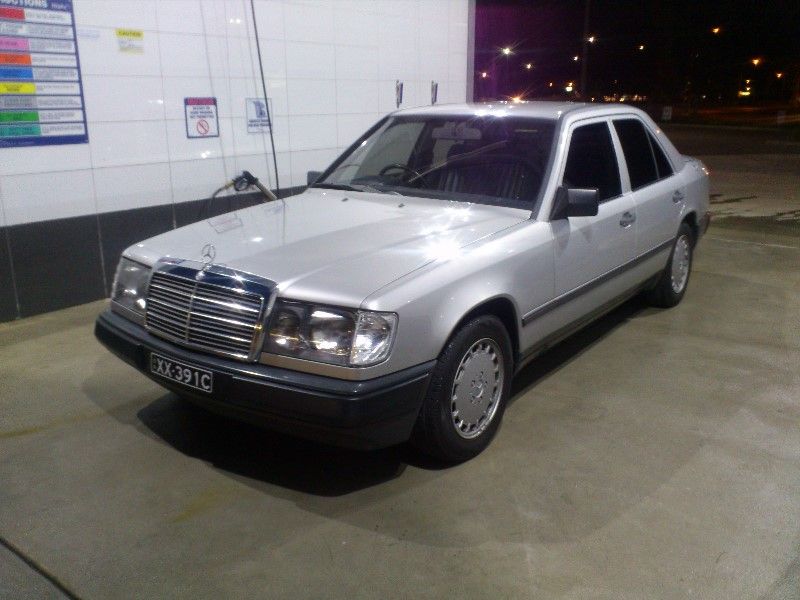 Since driving on my P's I had an Opel Calibra but 2 years later it's heart gave way and I was in need of a new car.
I found this beauty hidden at a farm not too far from me and got it at a bargain of a price for its condition and still under 200k at 196XXX currently.
The more time I spend with this car the more I thank the previous owners for looking after it so well.
I also continue to marvel at Mercedes build quality, everything in the car is immaculate for its age and almost everything works which I'm stoked about.
Everyone that see's it marvels at how clean it is and indeed they are right on, I too am dumbfounded at this find.
I will definitely be embracing the chrome on this car and indeed preserving it's natural classiness. It's so different to most cars on the road for the sheer fact of being a Benz and bold haha.
So far I have just spiced it up to my tastes. Subtle but freshning mods I hope.
- Clear indicators front and back
- XX numberplates (Once off payment and I think the white plates stuck out too much on a darker coloured car)
- LED's in the numberplate lamps, interior dome lights, glove box, boot and parkers. (Since doing these mods on the calibra I just had to do them to the merc too.. much brighter and fresher now)
- Headunit and Subwoofer (Taken out of the calibra and Installed into the Merc. I really enjoy my music since I do long drives quite frequently)
- I resprayed the rims and air filter cover.
- Tinted the windows
- Chrome door locking pins
- Chrome indicator bulbs that flash amber
It has its first major service coming up in a week so hoping things internally are well.
So far i've noticed the oil pressure guage sender is faulty and of this last week i've noticed when under half tank fuel is left the needle twitches up and down like crazy but intermitantly though.
2 minor problems I hope to get out the way very soon.
But there we go. My little introduction of how I came about my Benz and my month so far with it.
The smooth ride and build quality is amazing.
Looking forward to chatting to you all and learning about the legacy of these cars from this forum.
Cheers for reading.